Who wore it best? Round 1
Amigas, I'm starting a new weekly feature on my blog. This is a fun, interactive type thing that allows my readers to vote for whom they think wore the outfit better. I'm sure you've seen this type of thing in US Weekly or People before, so you know what I'm talking about.
I may even do a giveaway related to this...depending on the popularity it gets.
To cast your vote, leave a comment on my blog, telling me who rocked the look better. And no, I won't get upset if you don't pick me. ;) Don't feel like you have to.
Our first week's contenders are Sandrine Bouchard and me, Marisol Luna. The outfit is a mix and match, consisting of an AG À La Mode top, the pink tank top from the AG gardening outfit, and leggings and shoes from the AG Star Hoodie outfit.
Here is Sandrine: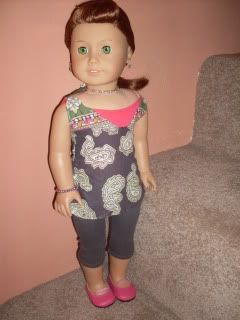 And here I am: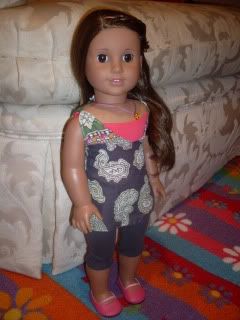 Vote, have fun, let your voice be heard in the democracy of fashion!
Marisol